Maturing Through Trials (James 1:1-12)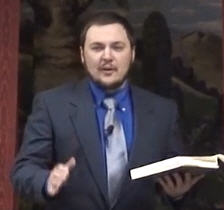 Laredo Shannon, January 7, 2018
Part of the
stand alone sermon
series, preached at a
Sunday Morning
service
A survey of the first twelve verses of James to see why to pray and how to pray for help during trials.

About Laredo Shannon:
A student at the Sunset International Bible Institute that calls Matador church of Christ his home congregation. He is married to Andrea Crowley and they have one son, Callahan.
ERROR: The IP key is no longer supported. Please use your access key, the testing key 'TEST'